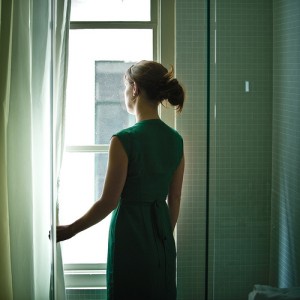 A word about Rogaine
The different hair replacement procedures and techniques available are not reserved exclusively for men.  Women have also benefited from the numerous replacement methods and techniques that are available today, both non-surgical and surgical.  For instance, there is a Rogaine hair replacement formula for women, which is slightly different in formulation from that of the man's product.  The active ingredient in Rogaine is Minoxidil which is an FDA-approved substance and is the only chemical ingredient that has proven to re-grow hair.
Using Rogaine properly
As with any chemical or medication, there are certain precautions you need to take when using them, namely how to use them properly in order to avoid complications.  First and foremost, women should only use a 2% Rogaine formula that is prescribed for women only.  Men have the option of a 2% or a 5% formula, the latter needing to be prescribed by a physician.  You should only use 1ml in the morning and then 1ml at night.  You want to make sure that you always part the hair so that you can apply the dose to the area of the scalp where you want the hair replacement to take effect.
You want to make sure that you gently massage Rogaine into the scalp.  If you have just shampooed your hair, you want to make sure that you wait until the hair is totally dry before applying Rogaine.  Additionally, you never want to use more than the amount that is recommended since the chemical ingredient can be absorbed into your blood stream.  Just be aware of the fact that it may take up to a year before you start seeing any noticeable results.
The precautions and side effects involved with using Rogaine
Fortunately, there have been very few side effects experienced by women when they are using Rogaine for hair replacement purposes, provided you use the product properly.  Here is what you need to know:
Your scalp could become dry and itchy – if this happens, rinsing your hair with cool water may help.  Make sure that you use a gentler shampoo for washing your hair
If you are pregnant DO NOT use Rogaine – additionally, do not use it if you are breast feeding your infant
DO NOT use other medications on your scalp when you are using Rogaine – this can cause the Minoxidil to be absorbed by the blood stream which can result in circulatory and heart problems.
Photo via Cuba Gallery