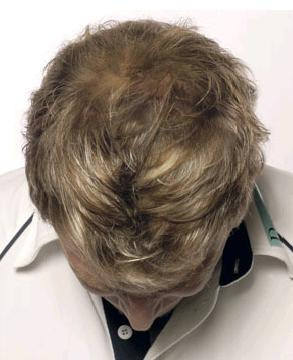 Although laser hair replacement surgery is one of the more recent techniques to become available where the replacement of lost and thinning hair is concerned, it is gaining in popularity all the time.  The procedure helps to eliminate the frustration and grief involved with hair loss.  However, there are still a few disadvantages or downsides to this type of hair replacement surgery that you need to be aware of if you have been considering this surgical procedure as an option.
Cost factors – even the low end laser hair replacement surgeries can cost between $2,000 and $3,000.  However, these costs can easily balloon to up to 4 times this amount.  Another downside is the fact that unless your hair loss resulted from an accident or a medical condition, most insurance will not cover the cost of the surgery.  On a positive note, there are a number of specialists who now offer financing so that you do not incur a large lump sum out of pocket cost.
Pain – it is not uncommon for an individual to experience noticeable pain resulting from hair replacement procedures.  Prior to your surgery, they will administer an anesthetic but you will most likely experience some pain once the anesthetic wears off.  There may also be some itching and pain associated with the scabbing that follows the surgery during the healing period.
Skin color issues – even though skin color is taken into consideration prior to the surgery, problems involving different coloration can occur.  Lighter or darker skin areas that do not match the original color of the scalp may result which can be a problem for individuals with darker or tanned skin.  However, burning of the skin during laser hair replacement surgery rarely happens because so many precautions are now taken to prevent this from happening during the procedure.
Success rates – for the most part, laser hair replacement surgery has a decent success rate despite the fact that it is not guaranteed with all types of individuals.  Sometimes the surgery results in circulatory flow issues which will impede and even stop the re-growth of hair.  In a few rare cases, it was noted that the surgery resulted in an artificial or unnatural appearance once the healing process was complete.  In most instances, the surgeon will advise you to avoid direct sunlight for the first 2 to 3 weeks after the procedure for this exact reason.
Photo via advanced_hair_studio