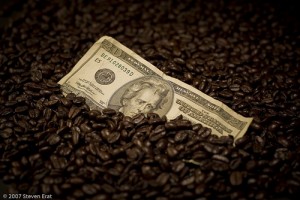 Hair transplant surgery has been a viable hair replacement procedure dating back to the 1950's when the procedure was first performed, much to the chagrin of the skeptics of that day.  This replacement technique is effective in the restoration of lost or thinning follicles and is now one of the more popular hair replacement options available on the market today.  Just remember that this is a surgical procedure and that your body may not always respond positively.  There can be certain advantages or disadvantages that you need to be aware of before undergoing the procedure.
The cost of the procedure – although the costs involved with hair replacement surgery has declined considerably, prices will range from between $3 to $8 per hair graft.  It may take up to 70 of these grafts per square centimeter of scalp area involved.  However, a skilled surgeon can achieve positive results with as few as 50 grafts.  So it follows that it may cost up to $10,000 to transplant 25 square centimeters of scalp area.  Fortunately, some physicians that perform the procedure do offer financing so you do not have to pay a lump sum out of pocket.
Other options available – although the initial investment for hair replacement surgery seems quite costly, over the long run, they are far more cost-effective than other hair systems or replacement techniques on the market.  The higher quality hair systems can cost up to $5,000 and require a lot of maintenance compared to transplant surgery.  With annual grooming and reattachment procedures totaling an additional $500, you could easily pay in the neighborhood of $20,000 over a 10-year period.
Results of the surgical procedure – for the most parts, positive results are witnessed about 70% or more with patients that choose this type of hair replacement procedure.  So they are not completely guaranteed.  Additionally, side effects such as infections can arise along with pain and swelling while some of the transplants may die during the process.  As you age, there is a greater chance of thinning and if this occurs in the original donor area, you could be left with an unsightly bald patch.
Final considerations – remember that not every individual is going to be a good candidate for hair replacement surgical procedures.  If you do not have sufficient donor hair to effect positive results, your physician or surgeon will not perform the procedure.  In most cases, your specialist may advise you to consider other options if you are less than 30 years of age.
Photo via Talking Tree