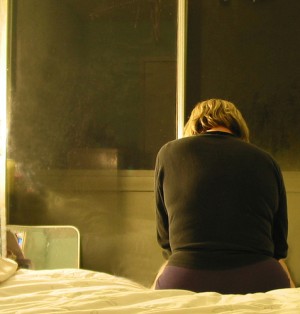 To say the least, the loss or thinning of one's hair can be a traumatic experience and many people turn to different hair replacement techniques, non-surgical and surgical alike.  Although millions of men and women deal with this issue every year, they are seldom prepared for the psychological impact that can and oftentimes does result.  Because of the fact that our hair frames our faces, hair replacement is oftentimes considered because that "frame" begins to disappear.
There are numerous reasons, genetic or otherwise, that necessitate hair replacement procedures or techniques to overcome the emotional and psychological impact of this malady.  One of these procedures involves the use of replacement systems such as hairpieces, toupees, or wigs.  Unfortunately, there is a greater chance that the psychological impact will be worse when using these techniques to replace lost or thinning hair.
Although there have been a number of advancements and innovations in the area of hair replacement systems, most individuals feel that they do not look as natural as the re-growth of hair that occurs when using Rogaine or taking Propecia or having transplant surgery performed.  The psychological impact arises from the fact that people who use a "system" rather than medication or surgery oftentimes fear that others will judge them and think that they are being vain.
The whole issue where hair replacement is concerned is that it is not a matter of vanity.  It is a matter of feeling like you are a whole person again.  Remember that family members and friends will notice the fact that you look like once did and accept you no matter what because they are not shallow individuals.  Although these hair systems appear to be much more cost-effective initially compared to surgical procedures, over the long haul, the grooming and maintenance of a hair system could actually cost you double what transplantation or other surgical procedures could cost you.
On a positive note, the higher end hair replacement systems do appear to be more natural looking compared to the cheaper ones.  The better systems are colored and cut to blend in with your existing hair so it is more undetectable.  Usually, a special adhesive is employed in order to attach the hair system to your scalp.  Typically, it is not uncomfortable and is usually water resistant.  Your hair is kept in place for weeks at a time before needing to re-adhere it.