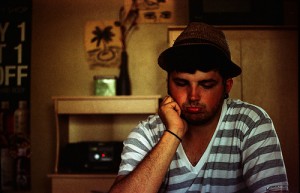 Determining the best hair replacement method for you can be a bit of a challenge as there are a number of different options available today.  There are numerous clinics and surgeons that practice replacement procedures to offset hair loss.  Currently, there are 3 hair replacement options to consider if you are going bald and want to correct that.
Drugs and/or topical hair replacement treatments
The most commonly prescribed drug for hair loss replacement is Propecia® and the most common topical is Rogaine®, both of which are FDA approved.  The question that oftentimes arises is "do these treatments really work?" The answers to that question and the results that have been witnessed are as varied as the individuals who use them.
Propecia® is taken orally once daily and is considered to be an effective hair replacement medication.  On the other hand, over-the-counter Rogaine® can be purchased in 5% form or you can have your doctor prescribe it in its true form which is considerably more potent than the OTC version.  Prices for prescriptions and topicals can range from $100 up to $500
Hair replacement systems
In the simplest of terms, hair replacement systems are more commonly referred to as hairpieces, toupees, or wigs.  For some individuals, these products are considered as being socially awkward.  Conversely, it is a safe option that most people can afford compared to other options.  The problem with these is that they do not look as natural as the types of treatments listed above or a surgical procedure such as transplantation for the replacement or lost or thinning hair.  These systems can cost anywhere from $200 to $2,000.
Hair replacement surgery
Although this is the most expensive hair replacement technique, surgeries of this nature are usually successful and there are usually no side effects.  Today, this procedure is fairly safe but very effective.  However, since it is a surgical procedure, you want to make sure that you research the different clinics and surgeons that offer this.  Granted, for many individuals, the thought of undergoing surgery is a scary thought, but there have been so many advancements in recent years that bad experiences or any side effects are a rate occurrence.
Make sure that you consult thoroughly with the surgeon that you select to perform your hair replacement surgery.  Investigate their background and credentials as well as the clinics that they perform the procedure at.