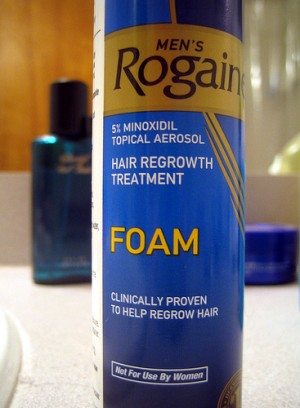 Although it's a cliché that has been overused, hair replacement is no different from anything else that you purchase in that you get what you pay for.  The procedures they employ for the replacement of lost or thinning hair is far different today compared to what it was in years gone by.  The technology has advanced exponentially and there are numerous hair replacement options available on the market today.  For some of us, we are still haunted by memories of bad hairpieces, toupees, and wigs.
Despite the embarrassment you may have suffered in the past, you'll be relieved to know that there are numerous options available, both non-surgical and surgical, so that you do not have to rely on a hair replacement "system" ever again.  Interestingly enough, these systems were not the least expensive options nor were they the most expensive.  Depending on you level of insurance coverage, non-surgical products such as Propecia (a prescription medication) and Rogaine (a topical ingredient) are typically less expensive than hair systems and surgical replacement procedures.
Of the non-surgical options available, only Propecia and Rogaine are the only hair replacement products that have shown positive results in research studies.  The scary part is that there are dozens of these on the market now, all of which advertise that they are miracle cures to baldness.  Unfortunately, the two mentioned above are the only ones with clinically proven results.  The bottom line is that you want to be careful with what product you spend your money on.
There are two types of Rogaine for men and women, both of which are different based on physiological differences in gender.  There is a 2% solution that you can purchase over the counter and there is a 5% solution that requires a physician's prescription.  Propecia is strictly a prescription medication and there are no OTC versions of this.  One way or the other, there is a greater likelihood that these two will have positive effects provided that the hair loss or thinning is not severe.
Despite these findings, they are not consistent as no two individuals are alike and they can be prescribed for different reasons such as an alternative to a surgical hair replacement procedure or in conjunction with one.  In any event, your best decision is to consult with a hair replacement physician or surgeon to determine the best course of action to pursue.
Photo via churl