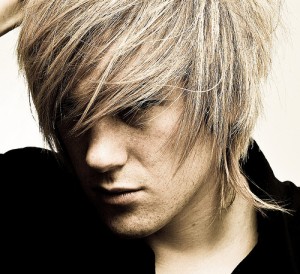 It's safe to say that hair replacement, whether non-surgical or surgical in nature, are popular methods for enhancing one's appearance and correcting hair loss or thinning scalp areas.  The advancements in replacement technology has enabled the advent of many innovations that can be either non-surgical or surgical in nature.  Additionally, there are certain characteristics of these hair replacement techniques that you need to be aware of whenever you are considering any of them.
Characteristics of non-surgical hair replacement
Non-surgical methods typically involve the use of what are called hair replacement systems which includes hairpieces such as toupees or wigs that are used to cover the balding areas of the scalp.  Additionally, hair extensions or weaves are also used as one of these systems.  The following are the more common characteristics of non-surgical replacement systems:
Artificial hair is typically used to produce these systems
Due to the artificial nature of the system, it will have to be replaced because of normal wear and tear
Effective for individuals who have some hair remaining and can also be used even as balding progresses
Hair replacement systems are cheaper and safer than surgical procedures
Systems can be applied in hair salons
In some cases, hair loss and thinning evolves beyond the point where surgical hair replacement will be effective.  However, you should be aware of the characteristics of the surgical procedures before selecting one.  They are:
Hair replacement specialists and surgeons are always involved
Permanent effects are provided
Procedures are normally performed in clinics in a sterile environment
Recovery stage is necessary after hair replacement surgery
Scalp scarring may result
Should be performed when there is still a sufficient supply of donor hair available
Surgery is more expensive than replacement systems
With many individuals, the primary deterrent is the cost factor and their budgets will not allow them to pay for hair replacement surgery.  When this is the case, they have no choice but to rely on hairpieces to offset the condition and conceal the fact that they are losing their hair.
No matter if you choose non-surgical or surgical procedures, you want to be assured that you are dealing with a licensed professional, especially where the surgical procedures are concerned.  Make sure that you are very thorough in your research and be sure to ask plenty of questions so that you are aware of all aspects of any hair replacement method or procedure.
Photo via oncearoundaltair