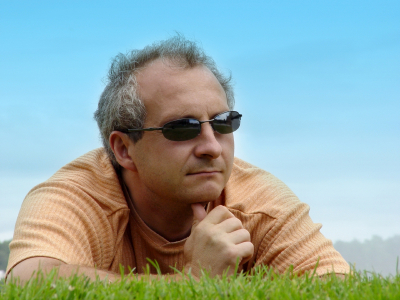 There are many medical hair replacement solutions. These range from hormones people can take to hair replacement surgeries, and can have some serious medical side effects. That is why many people prefer to buy wigs for hair replacement rather than spending their money on medical treatment. Wigs and toupees are actually much better made and inconspicuous than most people think. Wigs also have many benefits over medical treatments, with their lower cost and lack of medical side effects.
Wigs are a good option for those looking into hair replacement options. There is a wide spread belief that wigs and toupees look fake and can easily be spotted. While this might have been the case in the past, the technology for wigs and toupees has improved significantly to create hairpieces that are basically indistinguishable from real hair. Many hairpieces are made out of real human hair, and different colors can be chosen to match anybody's natural color. Hairpieces also come in a variety of styles, whether somebody wants short, medium, or long hair. Perhaps the best feature on many modern hairpieces is the silk underlay that goes on the head. The underlay can be colored to match a person's skin tone to make the hairpiece look even more natural.
Perhaps the biggest benefit of using a hairpiece for hair replacement is the fact that hairpieces have no side effects. Hair replacement surgeries are a popular option for those seeking hair replacement. The problem with hair transplant surgery is that, like any surgery, it can have complications. If done incorrectly, or if someone's body does not react well to the surgery, they can be left with infections or scarring on the surgical site. Simply getting a wig provides the benefits of a hair replacement surgery without the risks.
The true selling point on hairpieces is that they always work.
Hair replacement surgery
and therapies are not guaranteed to work. It often takes buying many different medical solutions to see gains in
hair
replacement
, and even then it is fairly unpredictable as to how the newly grown
hair
will look. It could grow back thin and patchy rather than thick and full. A hairpiece only needs to be purchased once, and it will always provide the look of a full head of
hair
. With a hairpiece, thin or uneven growth is not something to worry about. A person can even choose which hairstyle they would like, an option that would be unlikely for someone growing
hair
back through medical procedures. When it comes down to it, hair pieces are an affordable and very effective solution to
hair
replacement
.