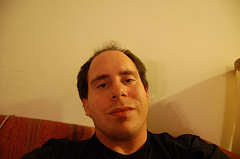 The concept of hair replacement surgical procedure was born out of the need for a more successful technique for correcting balding or hair loss in men and women.  This has always been a concern globally for men and women alike as well as being an emotional factor in a person's life.  Today, there are a number of replacement methods and techniques to correct baldness, but hair replacement or transplant surgery has taken center stage in the industry.
In order to understand which hair replacement procedure needs to be performed, the physician or surgeon needs to accurately identify what is causing the person to lose their hair.  As a procedure that is not taken lightly and viewed as a modern, scientific one, the goal is to correct the condition while at the same time promoting healthier, more natural looking growth.  The following are some of the more common causes of hair loss or thinning and why one of these procedures may be necessary.
Androgens – one of the most common causes of balding stems from these male hormones which control the development of male characteristics and the maintenance of them.
Anagen Effluvium – typically refers to hair loss that stems from the exposure to radiation.  It has been proven that the effects that radiation has on the person's hair is oftentimes irreversible.  In such cases, Follicular Unit Extraction (FUE) is considered to be the best hair replacement procedure to use for correcting this.
Telogen Effluvium – typically caused by strain, stress, and worry, this can have devastating consequences on the scalp and hairline.  However, the right procedure can restore the balding areas to their natural look, although this may take longer because of the extent to which the condition has progressed.
Skin-related diseases – scarring Alopecia is the most common skin-related condition that can cause significant hair loss, therefore necessitating a replacement procedure.  Two other skin conditions that can cause hair loss include Psoriasis and Seborrheic Dermatitis, both of which affect all areas of the body including the scalp.
Causes relative to gender – some of the causes of hair loss can be exclusive to men whereas others are only exclusive to females.  For instance, non-pattern baldness is much more noticeable in women than it is in men.  It also holds true that female hair styling chemicals and techniques can result in significant hair loss in women.  In any case, a hair replacement procedure may become necessary.
Image credit