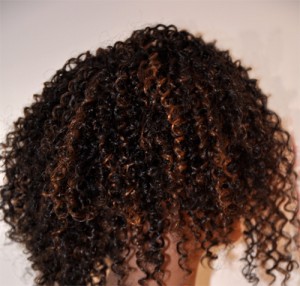 It seems that every year, there are new innovations in the hair replacement industry thanks to research, scientific advancements, and new technologies.  One of these newer replacement techniques for correcting the loss or thinning of hair is the use of synthetic fibers.  It is referred to as fiber hair replacement and it is not so much new technology.  It is witnessing a rebirth of sorts as the increased demand has been steadily depleting the supply of human hair.
The trend towards using human hair versus synthetic fibers began in the 1980's when patients and their physicians wanted to achieve a more natural look with hair replacement procedures compared to the common hair systems.  During the 1990's, the demand for human hair really skyrocketed due to the advent of extensions and weaves.  By the time we entered the 21st century, the supply of human hair had dramatically decreased and the need for using synthetic fibers began to increase.
With this ever increasing demand and the dramatic decrease in supply of human hair, we will no doubt witness the use of synthetic fibers for hair replacement techniques as well as extensions and weaves.  Fortunately, and compared to that technology of the 1980's, huge advancements in the developmental stages of high tech synthetic fibers are now being used in the men's hair replacement industry as well as with women's wigs and other systems.
Currently, there is a significant difference between the mod acrylic fibers of the early years and these more advanced synthetic fibers.  Certain features now make them much more appealing and stylish while at the same time being consumer-friendly.  Typically, these fibers are constructed from products that are nylon or polyester-based in nature.  They are more durable and stronger than the mod acrylic hair replacement fibers and feature a considerably higher heat retention factor.  These are just the primary benefits.
Other key benefits include the fact that these newer synthetic fibers can be styled using professional thermal styling tools without fearing that they will frizz up or melt.  These newer synthetic also maintain their curl patterns much better than the mod acrylic fibers of the 1980's did.  Additionally, hair replacement systems using these newer high tech fibers hold up considerably longer while maintaining a fresh look in the process.  Despite the durability factor, these newer fibers oftentimes outlive the base of the hair system because they eventually break down.
Photo via tvbuma