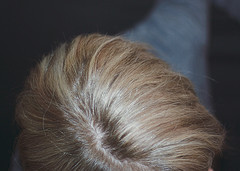 Hair replacement is no longer considered to be space age technology.  In fact, hair transplant surgery was originally performed over 70 years ago, the replacement procedure being developed and pioneered by Okuda, a Japanese dermatologist.  Oddly enough, and despite the different surgical procedures that are being performed today, there are natural hair replacement products that are available on the market today.  Read the following before you invest in any of them.
Watch out for false claims
With all the natural hair replacement products that are currently available, every one of them is going to claim to be better than the competition.  The truth of the matter is that very few of these products deliver the results they advertise and promise.  Make a list of the ingredients in the products that you are considering purchasing and then research those ingredients so you can see how effective they are.  You're going to be surprised when you find out how many of these products just don't work.
Vitamins that claim to cure hair loss
Many companies are advertising vitamins that assist with the replacement process or actually help you stop losing your hair and stimulate re-growth.  Hair replacement vitamins never work – it's just that simple.  Although they contain certain vitamins that your body can benefit from, they are ineffective when it comes to restoring lost follicles.  A lack of vitamins does not cause you to start going bald.  Typically, it is a matter of genetics or recent illnesses or trauma.
Electrical stimulation
You may occasionally come across advertisements that promote the use of electrical stimulation for the replacement of your lost hair.  About the only thing that you are going to receive when you try this procedure is a lot of discomfort when it is being performed.  It does absolutely nothing to promote hair replacement or prevent any further balding from continuing.
Instant hair restoration is impossible
You should avoid any non-surgical products that advertise instant hair re-growth as they do nothing to stimulate the replacement of lost hair.  None of them have been clinically proven to work and in most cases, the FDA has not approved them.  And if the FDA hasn't approved the product, it's definitely bogus and means that you will just be wasting your money by purchasing any of them.  Rogaine is the only exception to that rule.  The key to natural hair replacement products is to know what you are looking for.
Image credit