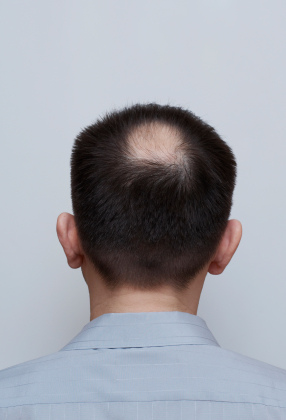 Propecia is the marketed brand name for the chemical Finasteride.  It is a prescription–only hair replacement medication that many medical professionals are prescribing for individuals who are suffering with hair loss and thinning.  There are numerous replacement products on the market today, but not all of them work the way they advertise.  However, Propecia has demonstrated positive hair replacement results in past clinical studies and is an effective medication for men.  It is not recommended for women because of its chemical make-up.
There are some side effects that you need to be aware of whenever you are prescribed Propecia for hair replacement purposes.  Interestingly enough, prior to being FDA approved, Propecia was used to treat prostate problems – both benign and malignant.  It was only in 1997 that the FDA approved it as an effective replacement therapy for hair loss and thinning.
As with any other type of prescription medication, you need to be aware that there are certain adverse reactions or side effects that you can experience when taking Propecia, including the ones we have listed below:
abnormal ejaculation
abnormal sexual function
decreased volume of ejaculatory fluids
ejaculation disorders
erectile dysfunction
testicular pain
Additionally, it was discovered that issues like the above were resolved when a man discontinued using Propecia for hair replacement purposes.  There are more severe side effects to be aware of which should be brought to the attention of your physician immediately.  These include:
breast enlargement as well as lumps, nipple discharge, pain, or tenderness
difficulty breathing or tightness in the chest
severe allergenic reactions – difficulty breathing, hives, itching, rashes, etc.
swelling of the face, lips, mouth, or tongue
testicular pain
Should any of these more severe side effects be experienced, you should contact your physician immediately and discontinue taking the medication.  Just remember that all prescription medications can have side effects, some of which are very serious.  Your attending physician should make you aware of the possibilities as well as determine if you are currently taking any medications that would result in severe side effects such as the ones listed above.
For more information about the above information or to determine whether or not you should consider taking Propecia as an effective hair replacement treatment, you should always consult with your physician or a specialist that deals with this on a regular basis.
Photo via Webbloke